Cook buckwheat with frozen shop mushrooms for 25 minutes.
How to cook buckwheat with mushrooms
Mushrooms (fresh or frozen champignons or mushrooms, or fresh forest mushrooms) – 300 grams Buckwheat – 1 cup Onions – 1 large head Garlic – 1 prong Vegetable oil – 3 tablespoons
Preparation of products 1. Sort and wash buckwheat. 2. Peel the onion from the husk and chop finely. 3. Peel and finely chop the garlic. 4. Prepare mushrooms: if fresh mushrooms are used, they must be boiled before cooking and cut into small pieces; wash fresh champignons, dry and cut into cubes; defrost frozen mushrooms. How to cook buckwheat with mushrooms in a saucepan 1. Pour vegetable oil into the bottom of the saucepan, heat up, put garlic, after half a minute – onion. 2. Fry the onion with garlic for 7 minutes until the onion is golden. 3. Add mushrooms and fry for another 5 minutes over medium heat. 4. Put buckwheat in a saucepan, pour 2 cups of water, add salt and pepper, cook buckwheat with mushrooms for 25 minutes over low heat under a closed lid. How to cook buckwheat with mushrooms in a slow cooker1. On the "Frying" or "Baking" mode, fry the garlic and onions, then add the mushrooms and fry on the same mode for 10 minutes. 2. Add buckwheat, salt and pepper, close the multicooker lid and cook for 40 minutes in the "Baking" mode.
How to cook better
The dish can be cooked in a frying pan or a cauldron.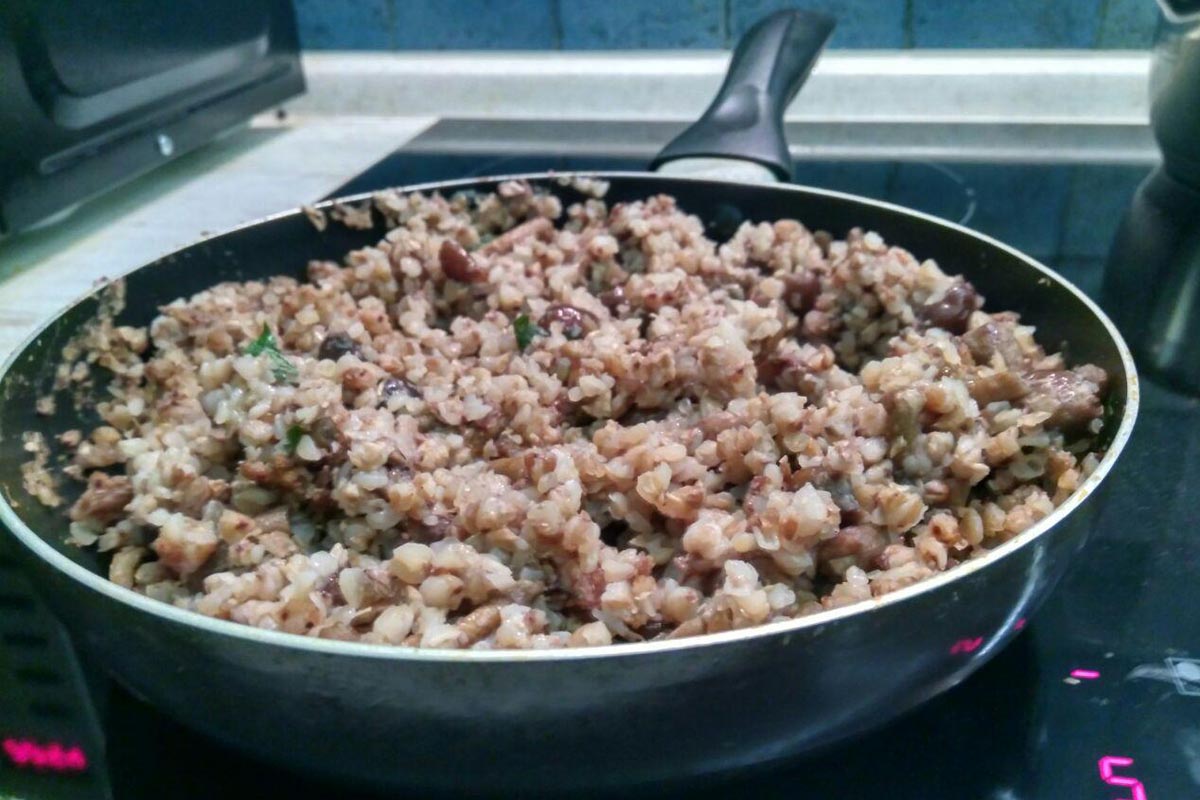 For buckwheat, fresh forest mushrooms are best suited, but you can also use champignons, mushrooms or chanterelles. If the mushrooms are frozen, thaw them before cooking. When defrosted, they will give a lot of liquid, which is useful for cooking – then the proportions of water and buckwheat should be adjusted by reducing the amount of water. Serve buckwheat with mushrooms perfectly with herbs, sour cream.