Soaked barley in a slow cooker cook from 50 minutes , without soaking – up to 2 hours .
How to cook barley in a slow cooker
You will need – barley, multicooker
1. To cook barley in a slow cooker, you need to rinse it to clean water and soak in cold water for 4 hours, or overnight in the refrigerator.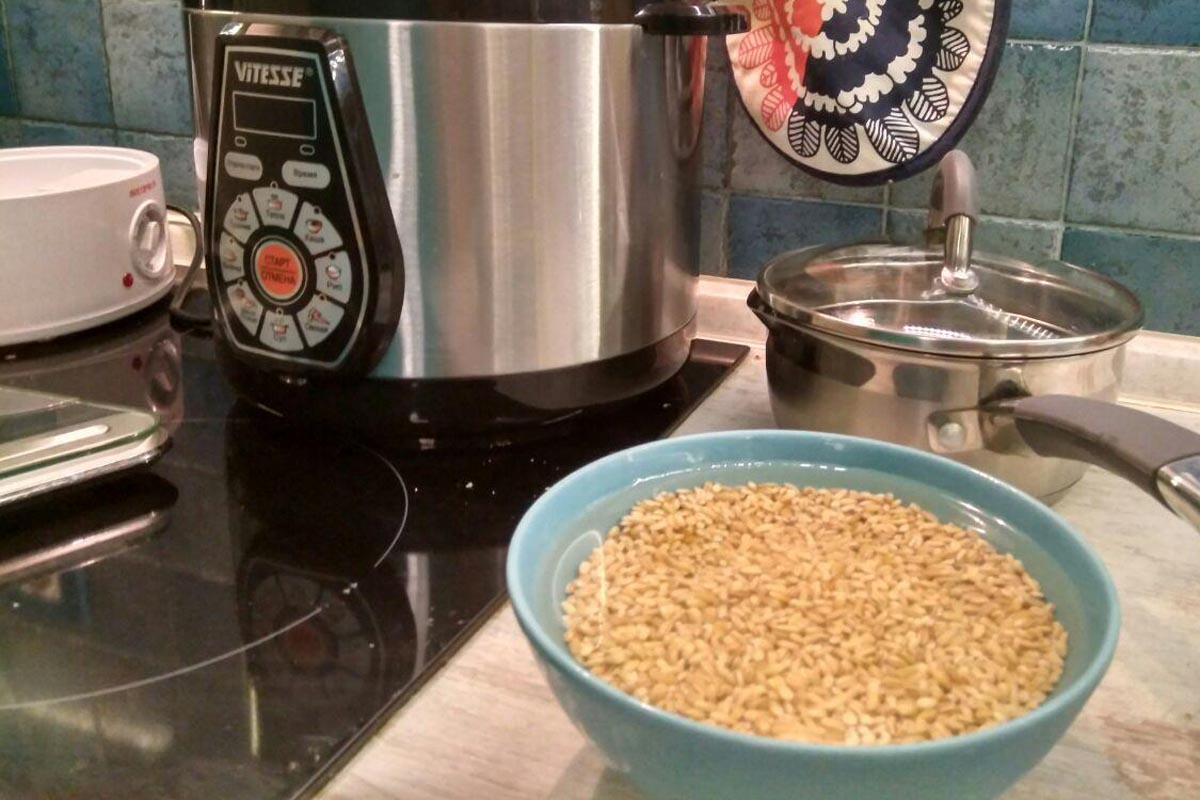 2. Drain the water, put the barley in a slow cooker, greased with butter.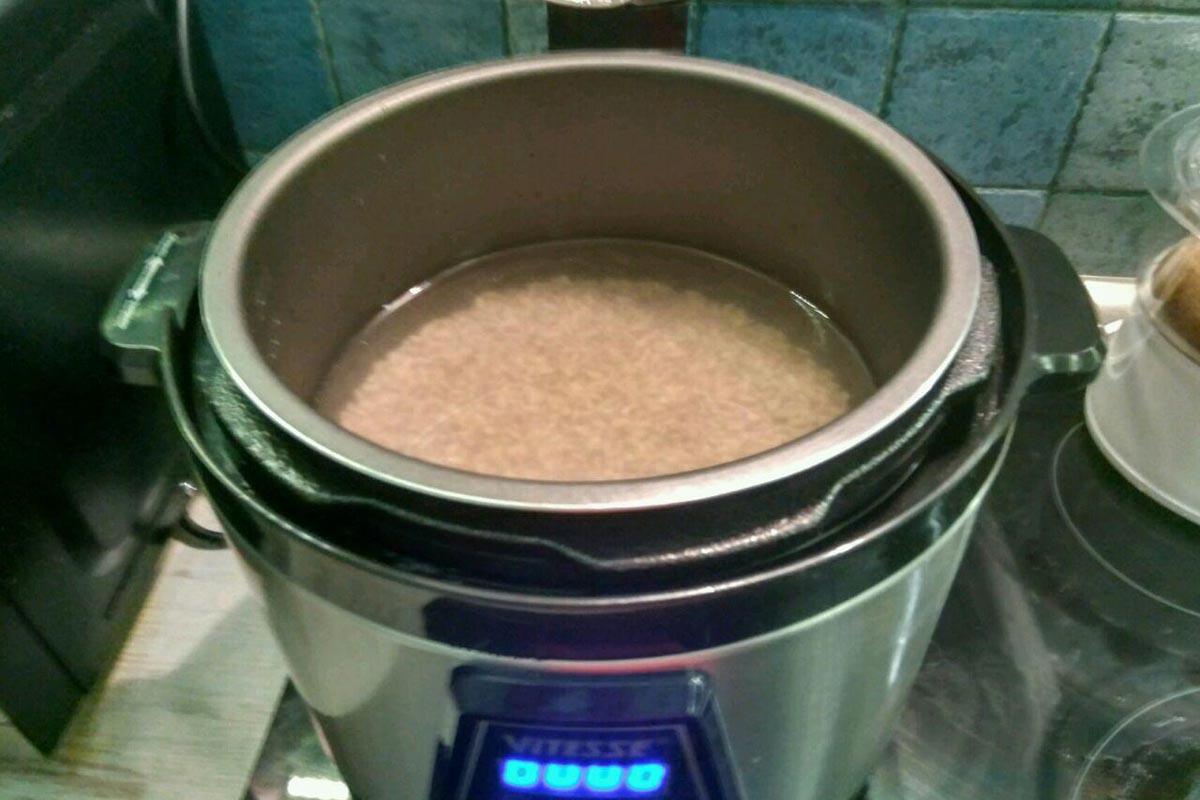 3. Add three times more water than barley: for example, for 1 multi-glass of barley, 3 multi-glasses of water or milk.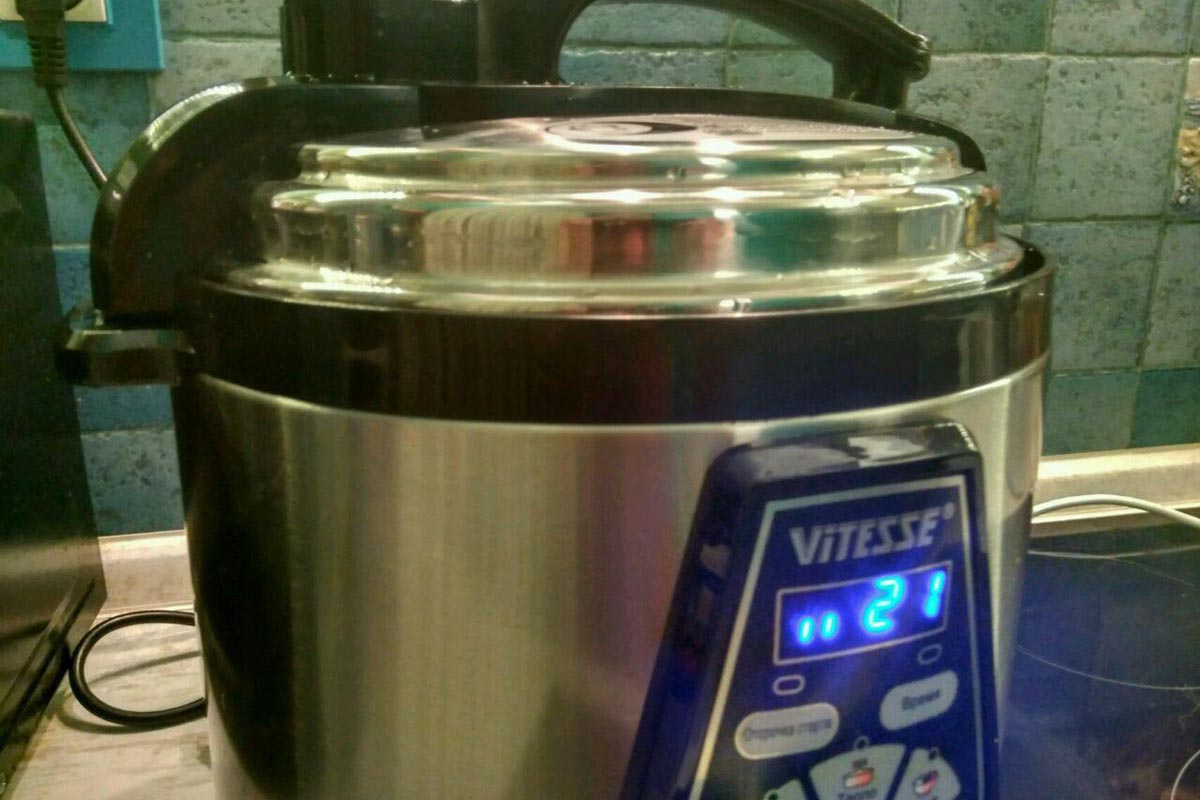 4. Set the multicooker to the "Buckwheat" mode, close the lid and cook from 50 minutes to 1 hour 10 minutes, depending on the type of barley; after 50 minutes of cooking, it is recommended to try barley for readiness.
It is important to ensure that barley does not run away – in order to prevent this, it is necessary to load not too much barley and water into the multicooker (maximum 1 glass of barley and 3 glasses of water into a 3-liter capacity of the multicooker).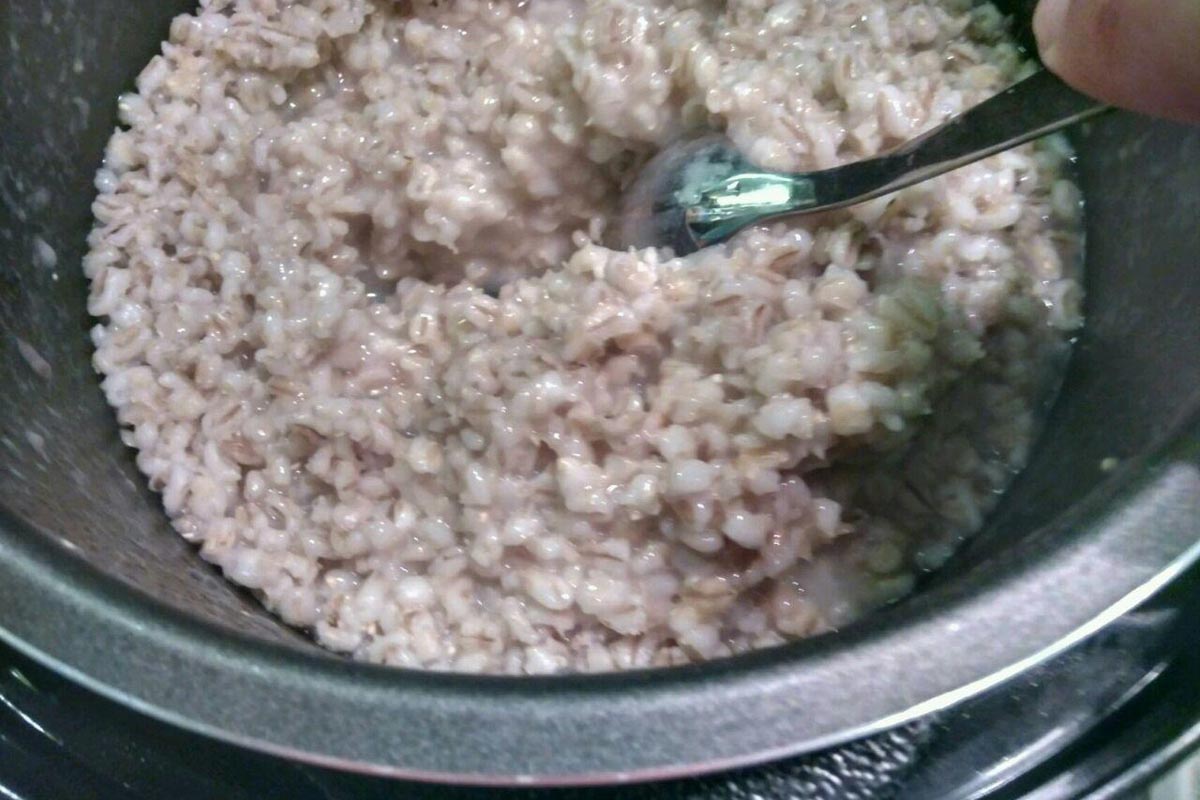 5. Set the slow cooker to the "heating" mode for 10 minutes so that the barley becomes more fragrant; Also at this stage, you can add a piece of butter.
Delicious pearl barley in a slow cooker
Barley is convenient to soak directly in the multicooker, while setting the multicooker timer for the soaking time. After this time, barley will begin to cook – this way you can control the soaking time to the nearest second.
Multicooker modes, on which it is convenient to cook barley – Buckwheat, Porridge, Stewing, Pilaf, Cooking.
If barley is cooked for the second, you can add meat, stew, vegetables right during its cooking – and cook stew or pilaf with barley. For example, barley with stew turns out very tasty: just fry chopped stew with vegetables, pour in soaked cereals and cook on Pilaf according to the automatically set time.
Barley can be cooked in a slow cooker and steamed – it should be cooked in a rice container. However, keep in mind that only pre-soaked barley will be steamed.