Put the pan on the fire, melt the butter. Break the cob crosswise into 3-4 cm pieces and fry the corn for 5 minutes, until golden brown. Mix in a separate bowl 1 cup of kefir, 3 tablespoons of sour cream, 3 tablespoons of soy sauce, 100 grams of tomato paste and vegetable seasoning. Add the sauce to the corn, salt, cover and simmer for 20-30 minutes.
How to cook corn in a pan
Products for stewing corn
Corn – 3-4 cobs (per 1 large frying pan)
Sour cream – 3 tablespoons
Ketchup – 100 grams
Kefir – 1 cup
Soy sauce – 3 tablespoons
Vegetable seasoning – 1 teaspoon
Salt and pepper – to taste
Vegetable oil – 3 tablespoons
How to stew corn in sauce
Peel corn from leaves and tendrils.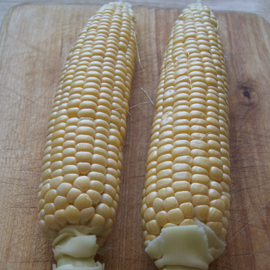 Cut the corn across with a side of 3-4 centimeters.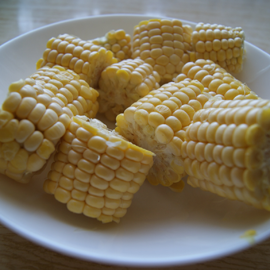 Prepare the sauce: mix sour cream, kefir, soy sauce, vegetable oil, ketchup and dilute with one glass of water, add seasoning and mix.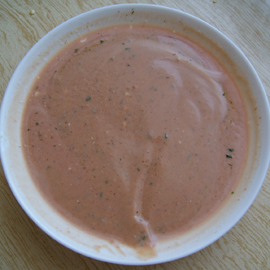 Put the corn into the pan, add oil, lightly fry, pour over the sauce and simmer the corn for 30-40 minutes under the lid.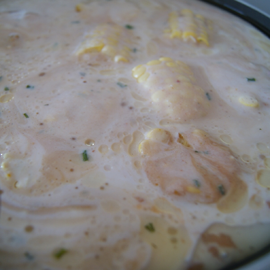 Salt the corn just before serving.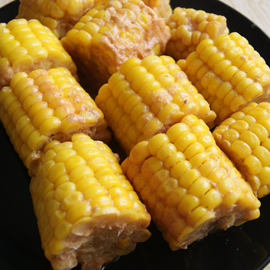 The sauce can later be used to prepare the following batches of corn.
Corn on a fire burner
Corn can be cooked on an open fire (such as a gas stove) by piercing the corn with a fork. Roast the corn, turning it on all sides towards the fire, for 10 minutes.
Corn in oil
Cut the corn on the cob into rings with a side of 3-4 centimeters. Pour oil (half a glass) into a frying pan, put corn rings and fry them for 15 minutes.
Fried boiled corn
Break the boiled corn into pieces 5 centimeters thick, fry in a frying pan for 7 minutes in butter to form the roasted grains. Fry without a lid over medium heat.