Fry pies in a pan for 5-6 minutes on each side.

Fry semi-finished pies for 3 minutes on each side over medium heat without a lid.
How to fry pies
Products for pies in a pan
Kefir – 1 cup (300 milliliters)
Chicken egg – 4 pieces
Flour – 500 grams
Potato – 3 pieces
Chicken eggs – 2 pieces Vegetable oil – half a glass
Salt – 1 teaspoon
Pepper – half a teaspoon
How to fry pies in a pan
1. Break 1 chicken egg into a bowl, add half a teaspoon of salt, beat.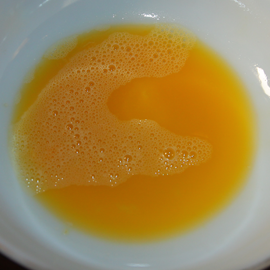 2. Add kefir, mix well.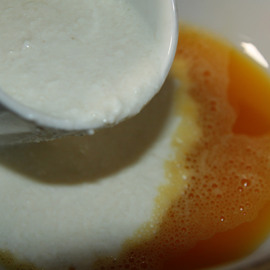 3. Gradually add flour, kneading the dough.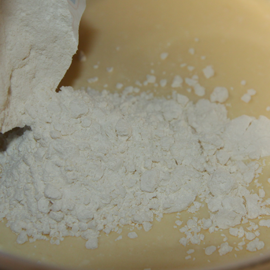 4. Boil chicken eggs.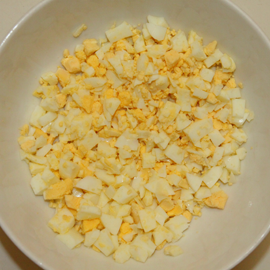 5. Cut eggs, mix with boiled mashed potatoes, salt (half a teaspoon of salt) and pepper to taste.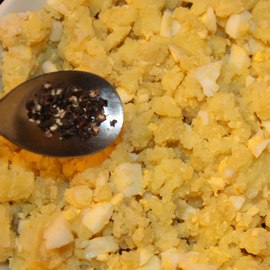 6. Roll out the dough, cut into squares with a radius of 12-14 centimeters and a thickness of 0.5 centimeters.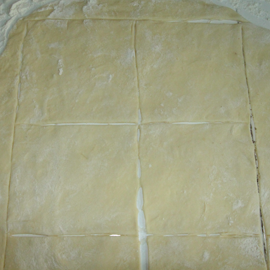 7. Place 1 heaping tablespoon of filling in the center of each square.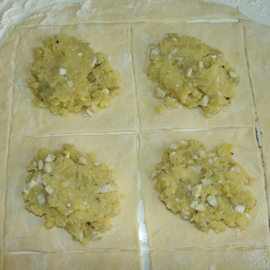 8. Wrap the pies, squeezing a little.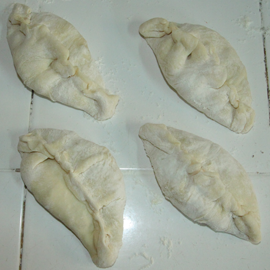 9. Heat up the pan, pour in the oil.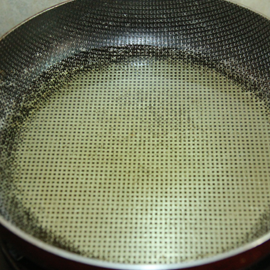 10. Put the pies and fry them for 5 minutes.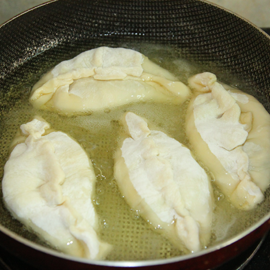 11. Then turn the pies over and fry for another 5 minutes.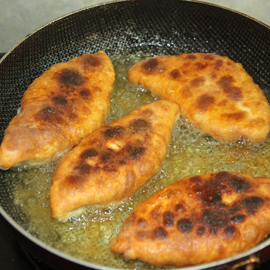 Your fried pies are ready!

Tasty Facts
Calorie content of fried pies with potatoes and eggs – 220 kcal / 100 grams.
Fried pies with potatoes and eggs are stored at room temperature for two days. Refrigerate up to four days.
To diversify the filling, you can add greens, stewed spinach, green or onion (overcooked), boiled or fried mushrooms to potato pies. You can also add pumpkin or boiled peas.
To fry pies, you need to choose a deep frying pan made of any metal (a cast-iron frying pan will add more iron to the dish, which is useful if it is lacking in the body) and pour vegetable oil to the level of 1/3 of the frying pan so that the pies are half covered with oil when frying.
Pies should be fried in refined vegetable oil(without smell).
You need to fry the pies over medium heat and monitor their color – as soon as the pies are browned and become brownish-golden in color, they need to be turned over and further fry also to the same color. After laying out the pies from the pan with a slotted spoon – so that the oil is glass.
How to fry pies in a slow cooker Pre-stick pies so that all pies for frying are ready. Pour 200 grams of vegetable oil into the container of the multicooker. Put 4-6 pies in a container. Set the mode "Frying meat" and fry the pies until browned for 7 minutes, then, using silicone or iron tongs, turn the pies on the other side and fry also until browned.
Or set the "Baking" mode and fry for 30 minutes on one side, then 30 minutes on the other.
How to fry pies in deep fat Pour 1/3 vegetable oil into the deep fryer, heat the fryer to 150 degrees and fry the pies for 4-5 minutes until browned. In order to turn the pies in the deep fryer, it is convenient to use two forks.