Cook macaroni. Heat a frying pan, add oil, put pasta and fry for 3 minutes over medium heat without a lid.

Cook raw pasta in a skillet for 10 minutes .
How to fry pasta
1. Heat up the pan.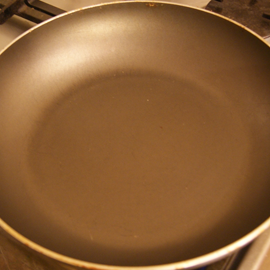 2. Pour 2 tablespoons of vegetable oil.
3. Put the boiled pasta in the pan.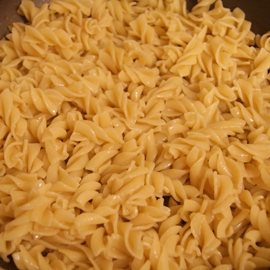 4. Fry the pasta for 5 minutes, then put on a plate.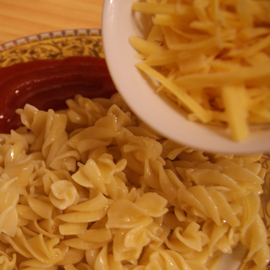 Your pasta is fried! Serve with ketchup and grated cheese.
Fried raw pasta
Products
Pasta – 100 grams (1/5 standard pack)
Boiling water – half a glass
Vegetable oil – 3 tablespoons
Soy sauce – 3 tablespoons
Onion – 1 head
Garlic – 3 teeth
Salt and seasonings – to taste
How to fry raw pasta
1. Peel the onion and garlic from the husk.
2. Finely chop the onion, grate the garlic on a fine grater or chop finely.
3. Turn on medium fire.
4. Put a frying pan on the fire.
5. Wait 1 minute and pour 3 tablespoons of oil into the pan.
6. Immediately place the onion and garlic in the skillet and spread evenly over the entire surface of the skillet with a spatula.
7. Fry the onion and garlic for 5 minutes, stirring occasionally.
8. Put raw pasta in the pan – if long, then break it first.
9. Thoroughly mix pasta with onions.
10. Pour in 3 tablespoons of soy sauce.
11. Pour 1 cup of boiling water.
12. Sprinkle pasta with salt and seasonings.
13. Stir pasta with salt and seasonings.
14. Cover the pan with a lid.
15. Simmer pasta for another 7 minutes.
At the end of cooking, arrange the pasta on plates and serve with ketchup or sauce.